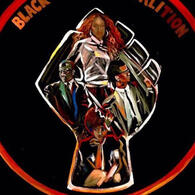 Black Action Coalition
Our Demands
We march for the following demands:
1. Hold the police accountable.
2. Reallocate SPD's budget.
3. Stop criminalizing youth.
4. Actually protect and serve everyone.
5. Protect, not attack, our right to protest.

More details on each demand are below.
---
1. Hold The Police Accountable
a. Ensure there's real evidence, not biased police testimony
i. Require all detectives (unless undercover), all officers, and all correction officers to wear functional, unobstructed body cams when in public or in private with a civilian
ii. Documentation of failure to comply with this requirement should be cause for immediate termination.
iii. Change illegal search and seizure laws to hold anyone required to wear a body cam personally responsible for any damage to civilians or their property during police interactions if the body cam was off or obstructed during that interaction.
iv. Dismiss all cases where body cams (or dash cams from police vehicles) cannot corroborate case and no other evidence exists

b. Don't let cops investigate cops
i. Create citizen oversight boards for each police precinct to review all deaths, injuries, and false arrest accusations and incidents, as well as violations of other police regulations (including those related to body cams as in 1(a)i above).
ii. Each citizen oversight board should be populated by people living within the precinct patrol area, with a multi-racial membership selected similarly to jury duty - random and rotating every 3 months.
iii. Membership will be financially compensated to discourage bribery, and board members' current employment will be protected (similar to jury duty).
iv. Citizen oversight boards will have absolute jurisdiction to suspend officers under review with or without pay, as well as to terminate officers.
v. All incidents must be reviewed by a citizen oversight board on a biweekly basis.

c. Ensure cops can be charged with crimes if they commit them
i. Remove qualified immunity, which protects law enforcement from real accountability, by repealing RCW 9.46.212.

d. Ensure the public knows about dangerous cops
i. Publicly display all complaints, charges, incidents of all officers on a searchable public database.
ii. This database should be searchable by badge number, officer name, case number, date, and suspect's name and include all data from at least the last 7 years.
iii. Create an application process allowing any member of the public to request archival information from prior to 7 years ago and receive that information within 72 hours.

e. Have real consequences for police misconduct
i. Immediately dismiss the 73 current SPD officers who have been convicted of or confessed to domestic abuse, sexual misconduct, violent behavior, or racial prejudice.
ii. Prevent SPD from hiring any person for a sworn position who has been convicted of or confessed to these crimes.
iii. Hold officers and command structures accountable for the multiple uses of tear gas in Seattle, including all protesters affected since May 29, 2020.

f. Do not negotiate away the people's right to hold the police accountable
i. Do not enter into any collective bargaining agreement with SPOG that limits accountability for officers in any way.
ii. Collective bargaining for SPD employees should be limited to non-disciplinary, non-accountability content only (such as pay and benefits).
---
2. Reallocate the Seattle Police Department's Budget.
a. Reallocate half of SPD budget to fund programs in the Central District and South End in education, housing, and healthcare.
i. Education
1. Home WiFi Assistance (free router and modem)
2. Free laptop program for school aged children
3. Discounted or free internet connections with a minimum household bandwidth of 12Mbps
4. Revitalization of Arts & Trades
5. Finance Education
6. Accessible College Prep
ii. Housing: Build stratified-Income (not low income) housing
b. Accept existing proposals from Black-led, community-based organizations to maximize underutilized public land in King County
c. Designate the SPD East Precinct as a Peace and Diversion Center to address root causes and provide resources rather than incarceration.
d. Halt all predatory development in the Central Area and other areas historic to BIPOC groups.
e. Demilitarize SPD. Prevent SPD from acquiring, owning, using, etc. any surplus federal or military equipment, including equipment acquired in the past or in the future through the 1033 program.
---
3. Stop Criminalizing Youth
a. Sever all existing contracts and prevent future collaboration including financial ties between Seattle Public Schools and SPD.
b. Close the juvenile detention portion of the Patricia Clark Children and Family Justice Center immediately (not in 2025) and prevent all development of new youth jails. Repurpose this portion of the CFJC to deliver culturally responsive and accountable community services designed to support and deliver positive outcomes for youth and their families.
c. Removal of youth felonies in order to break the school-prison pipeline.
i. Violent crimes must be sealed and retained for 1(e-f) purposes but shall not be released/disclosed for future charges or employment purposes, including education applications.
ii. Full rehabilitation program must be put in place in order to reduce recidivism and diminish propensity to reoffend.
1. Community programs, employment security, housing, addressing food insecurity, anger management training, family counseling services, et al, will be made available as part of a successful robust rehabilitation program.
2. Entry into programs must be encouraged, not forced, and uncomplicated.
d. End the practice of trying people under 18 as adults.
---
4. Actually Protect And Serve Everyone
a. Ban law enforcement deceit during police interrogations through making lies by police as illegal as lies to police
b. End entrapment. Repurpose all undercover police fleet vehicles to standard fleet. Identity all standard fleet police vehicles and uniforms with bright colors (green, yellow, blue, etc.).
c. Build on I-940 by training public safety officials in:
i. De-escalation and civilian safety
ii. Trauma informed approaches
iii. Mental Health awareness and de-escalation techniques
iv. Problem Solving Practices/Critical Thinking
v. Medical response
d. Require a mental health evaluation every 6 months for all public safety officers, to be conducted by non-police employees.
e. Require all public safety officers to complete public service:
i. 20% of their time on the clock each and every week
ii. within the area patrolled by the precinct they are employed at
iii. Community services include, but not limited to, homeless shelters, community outreach programs, food banks, peer counseling services, and soup kitchens.
f. Rename The Police: Stop calling them Police Officers and start calling them De-escalation Officers.
i. Calling them de-escalation officers sets a precedent for behavior.
ii. Policing the community, though the intention on inception, is no longer necessary and de-escalation is preferred as a practice.
---
5. Protect, Not Attack, Our Right To Protest
a. Release & Amnesty for ALL protestors
i. SPD must pay the costs of any medical and psychological treatment incurred by excessive force used by SPD against protesters (rubber bullets / baton rounds, flash bangs, tear gas, or other weapons)
ii. Full compensation for damages accrued from arrest to release shall consider employment and mental distress, as well as physical harm and destruction/damage to property during arrest.
iii. No person shall be in fear of practicing their first amendment rights to protest, whether by arrest, physical harm, or loss of property.
b. Ban the use by any law enforcement (not just SPD) within Seattle city limits of any crowd control practices that may cause permanent harm to protesters, including "less-lethal" munitions, tear gas, and auditory weapons (such as LRADs).
c. Stop all attempts to seize footage from journalists that may be used to identify, intimidate, and harass peaceful protesters, which violates the First Amendment rights of both journalists and protesters.
d. Protect protesters from third-party attacks, including by SPD-affiliated individuals.
i. Arrest former SPD officer Molly Clark for attacks on protesters on July 1 and 3, and determine if there was any involvement by current SPD employees.
ii. Independently investigate the police failure to blockade all I-5 on-ramps and off-ramps on July 3, which led to Dawit Kelete entering I-5 and driving through a crowd of protesters, and determine if there was any involvement by SPD employees.
iii. Independently investigate the June 7 vehicular attack and attempted murder committed by Nikolas Fernandez at 11th and Pine in an attack on protesters, and determine if there was any involvement by SPD employees.
---
These demands must be met transparently
These demands must be met transparently through an open and public implementation process.
a. Release of meeting notes, videos, and audio.
i. Made accessible for the disabled community.
ii. Transcripts made available for all who request them.
b. Direct communication with community leaders and developers throughout this process.
c. Where meetings are prohibited in person, provide accessible ways to attend, such as zoom or conference calls.
---
Support Black Action Coalition
March with us! We rally at 5pm every Friday at Broadway and Pine in Seattle, and march around 6pm.
---
© Black Action Coalition. All rights reserved.